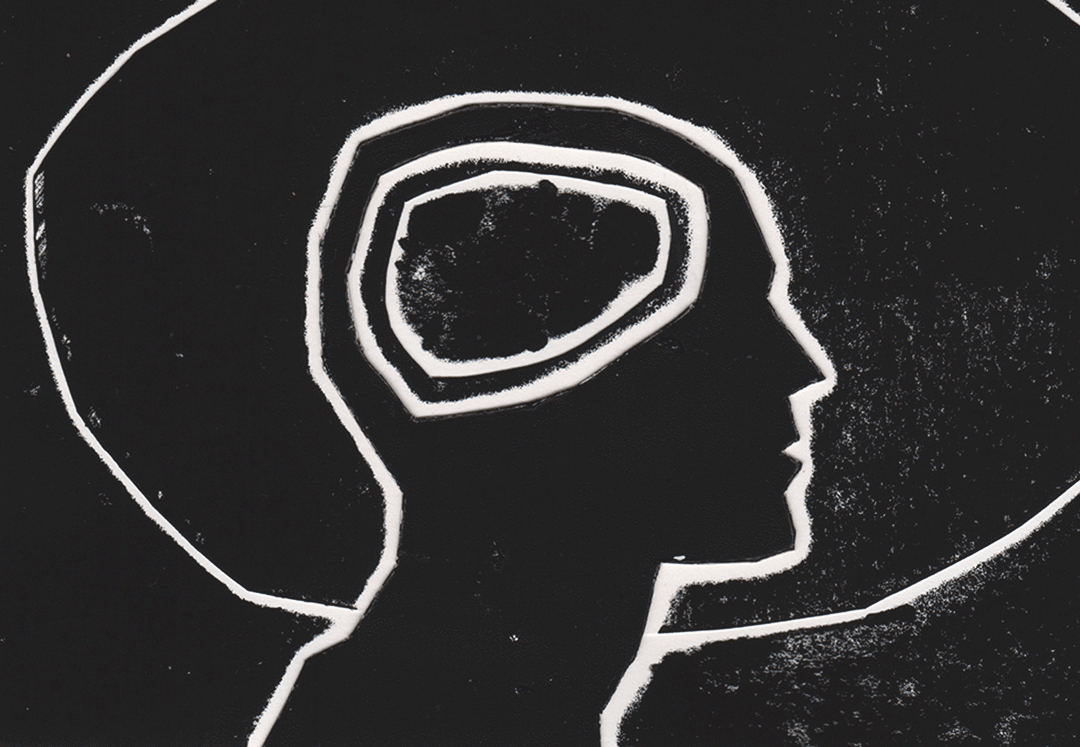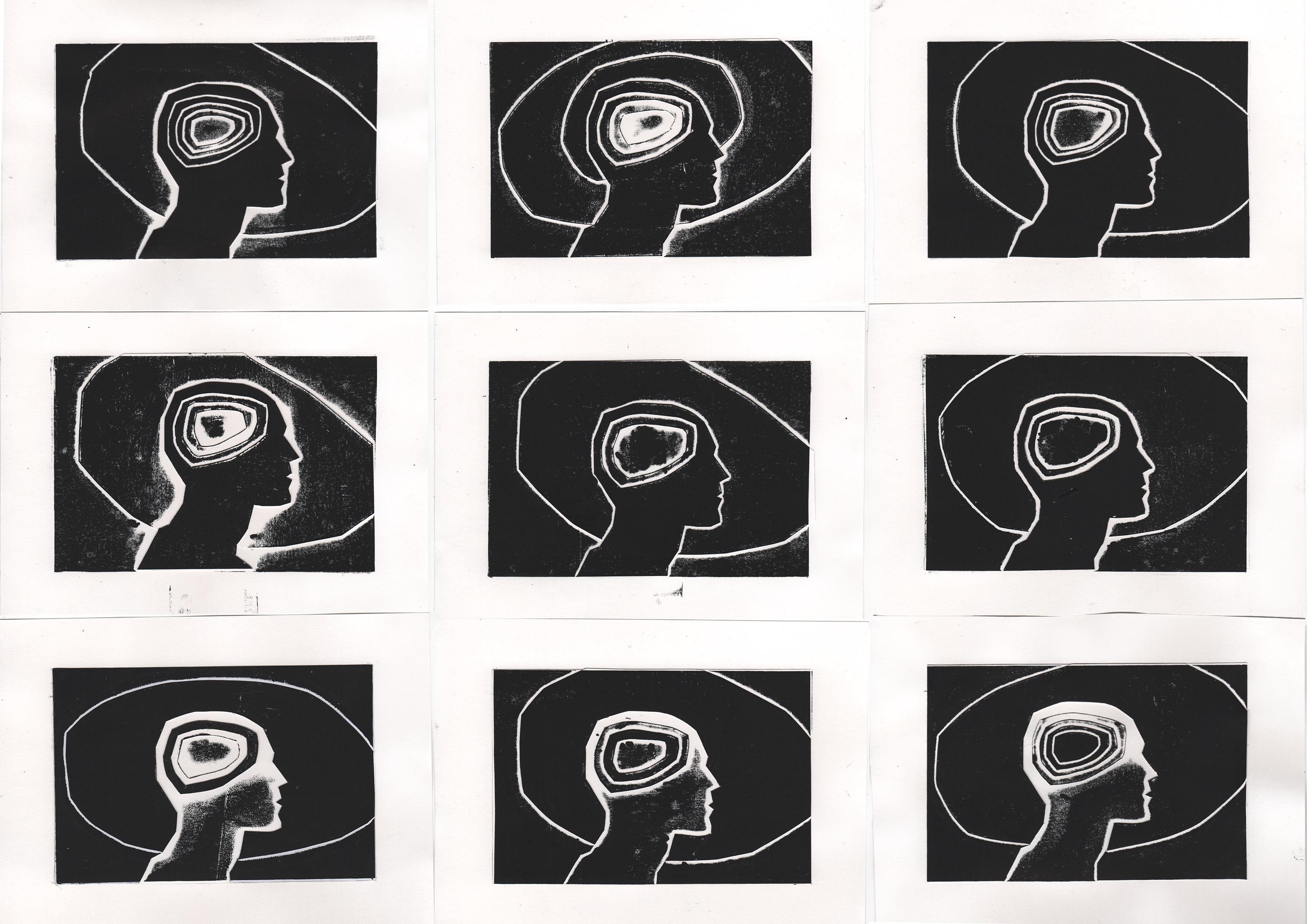 worrywobble.mp4/
Introspect

Animated series of monotypes on paper (2022)

A personal project attempting to visualize the act of introspection and overthinking.
"We Need to Get Creative When It Comes to Talking About Pain"

Hand-bound book, zine, and series of monotypes on paper (2021)

A project responding to the language often used to describe pain, creating an alternative visual language.

Mother, by Grandad.

Monotype on black paper (2022)
Doreen
Drypoint etching (2022)
Sleep Patterns
A study of several individuals' sleep habits and routines, collated in a zine called Sleep Patterns.